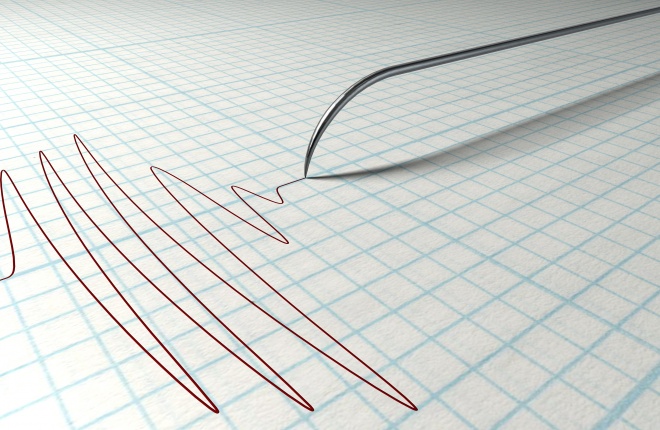 The digital world today is one of radical overabundance: of devices, cloud services, apps and data. In fact, the amount of data accessed by each person is expected to reach a staggering 5,247 gigabytes by 2020. Put into perspective, there are twice as many bytes of data in the world as there are litres of water in our oceans.
If you look at this particular cup as "half full", big data offers communicators a path to insight and competitive advantage through effective information and data management. This means that there is no longer need for guesswork or gut feel. The flip side however, is that there is an almost unlimited amount of data out there to look at, manipulate and manage.
The Data Dividend
The rewards are high if data is managed well. When companies combine diverse data sets, use new analytics tools and disseminate insights to more people across their organisations, at the right time, they can dramatically increase their top-line revenues, reduce costs, and improve productivity.
According to research commissioned by Microsoft and conducted by leading IT analyst IDC in mid-2014, organisations have an opportunity to realise a potential global opportunity of 1.6 trillion US dollars over the next four years should companies take a comprehensive approach to data. This is also known as the "Data Dividend". In Asia Pacific, the Data Dividend is 278 billion US dollars over the next four years. Relevant to communicators alike, companies can unlock 29 billion US dollars in customer-facing data scenarios, such as using data to improve customer acquisition, retention, support and pricing optimisation.
Reimagining Communications
As Microsoft transforms itself into a productivity and platform company, our marketing and communications teams have undergone a transformation in order to stay relevant to our customers living in a mobile-first and cloud-first world.
Let me explain why big data is a core part of this transformation. Today's consumers are technologically savvier than ever before and are connecting and interacting with brands across a number of channels, screens and devices in many different ways. They have come to expect brands to connect with them personally and understand their distinctive needs and desires. According to a Microsoft Digital Trends Research study in 2013, 54 per cent of global online consumers expect brands to know the right moment to talk to them.
This is why it is important to be able to unlock customer insights from data and respond to customers with a personalised approach that makes an impact.
As such, the role of today's communicators is evolving rapidly along with this customer-centric revolution. It is imperative for us to harness technologies such as big data, cloud, mobility and social to transform our marketing organisation into one that activates around the customer and empowers people to be responsive to customer needs.
Hence, we see an unprecedented opportunity for brands to reimagine marketing and communications in the digital world. One of the priorities for brand leaders is to create a single, holistic view of the customer through a unified data platform: unifying information to unlock insights and act, react and adapt according to their needs. Within communications, our stakeholders have always been our focus. Now, through big data, social channels, and digital, we have the perfect weapons to create even more meaningful conversations with these stakeholders, and not just rely on traditional media platforms as our primary conduit.
This is why big data is crucial for the future of communications. For communications to be strategic, it has to be accountable to tangible outcomes. Communications has to be mapped closely with business challenges and opportunities. Big data provides communicators full access into real market insights to create campaigns that really matter to businesses.
Long road ahead in embracing big data 
But before we pop the champagne and celebrate a perfect union of big data and communications, we need to realise that the path to marriage is a long and winding one. Many communicators are challenged with realising their Data Dividend. Businesses today are facing an increase of different kinds of internal and external data, driven by business applications, unstructured social data and data connected to sensors and devices.
Many businesses are still keeping their data in silos and analysing these data sources using older, complex or limited analytics tools. These tools are often left in the hands of a small number of people across organisations – such as IT or data scientists – preventing insights from being shared with the broadest set of employees within the organisation.
So, more importantly, it is about the democratisation of data; today, easy-to-use, familiar but powerful data tools allow all communicators to have access to data analysis capabilities.
Creating a data culture
For communicators to be data-driven, they have to first learn to respect data. Leaders need to start adopting a data culture where data is embedded into the rhythm of businesses and campaigns. The biggest challenge is that the communications function is traditionally not steeped in data. We are typically wordsmiths, storytellers, relationship builders and event planners.
Allow me to share an example of a data-driven campaign that we have executed across 11 markets in Asia Pacific. Recently, Microsoft retired support for Windows XP, one of the most popular PC operating systems of all-time, on 8 April 2014. This was a potential customer satisfaction issue for Microsoft as millions of businesses and individuals were still using this venerable, 13-year-old operating system.
To communicate the end-of-support deadline, we ran a campaign across the APAC region to urge businesses and consumers to migrate to newer Windows operating systems using data-driven evidence and logic.
This communications campaign generated a high-level of coverage with a total of 2,400 media stories and 17 million social impressions across 11 countries in Asia Pacific through both traditional and social media channels, while minimising negative reputation impact. Data was also used to measure the success of the campaign, where we were able to demonstrate to internal business stakeholders that there was a significant correlated decline in Windows XP usage at the end of our four-phase communications campaign.
How can a marketing or communications leader drive a data culture in his/her organisation? Here are some considerations:
Capabilities
We need to invest in talents who embrace data as part of their core skill sets. Today, I treasure a talent able to create a PivotTable in an Excel spreadsheet as much as one that can write a good media release. More importantly, your agency partners also need to offer talents able to create data-driven campaigns.
Tools
We need to invest in new data analytics tools. Gone are the days where big data analytics tools are expensive investments requiring a data scientist at the helm. Today, my team use Microsoft Power BI together with Excel to provide an even more powerful and complete self-service analytics solution. 
Data availability
A data culture is only as good as the data that we have at hand. External data sets needed for campaigns will be expensive to procure and likely require joint-funding with other business groups. Leaders need to invest in sophisticated measurement tools in measuring audience sentiments and campaign results. Internal data sets, especially field data related to sales, customer and employees, are managed by other business functions. This means that for the communication function to succeed in this data age, communications leaders also need to create new partnerships with these data owners.
Rules
Data privacy and security is a given in a data culture; if not, it will lead to distrust with internal and external customers. Leaders need to build in a strong data protection framework and not implement it as an afterthought.
I see a long journey ahead for communicators to fully embrace a data culture. But the urgency is now for all communications leaders to start this journey in earnest and not wait.
Photo: thinkstock.com