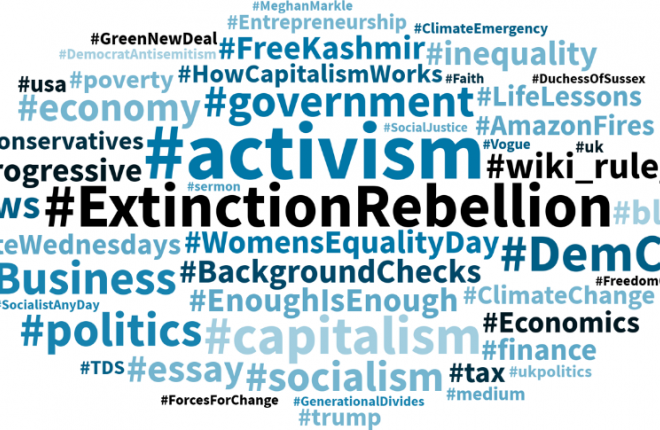 Today, the business community and society as a whole are challenged by the palpable rise of populism – fed by fears and frustrations over inequalities, disadvantage, mistrust of elites and their seeming lack of action on the issues that matter.
Whether down to policy failures, unfettered globalisation, digital disruption, changing expectations, growing inequalities and rising mistrust, the pressure is mounting on business, politicians and regulators alike to re-think, re-set and re-engage for a better world.
"The pressure is mounting on business, politicians and regulators alike to re-think, re-set and re-engage for a better world."
Questions surround our faith in capitalism, baked as it is with its mistakes, mis-use and seeming misalignment with societal goals. Even Jamie Dimon, chairman and chief executive officer of JP Morgan Chase and chairman of the US Business Roundtable, said in relation to the new Statement on the Purpose of a Corporation, "the dream is alive, but fraying."
Capitalism called into question
So let us look at this a little more closely. By way of scene setting, Echo Research examined the broad context of the issue, through to the drivers of behaviour, the impact on perceptions and outcomes on trust in business. 
To understand the context of where we are now, capitalism is increasingly in the public eye and called into question:
Activism is also on the rise, with media reporting up 66 per cent and over 300,000 social media posts on this alone in the last month, 80 per cent of which driven by those under the age of 35:
And of course, criticism of business is also up:
But that's not the whole story. We need to look at this beyond just one lens… and it's not all that it may seem.
Conversations about change
Of late, Extinction Rebellion has dominated the conversation, through to concerns about climate change, sexism, racism and obstacles to a better life (see main image). All this has been leading to the kind of behaviour we are currently witnessing – people are mobilising. In the UK, 53 per cent of adults we polled, and 57 per cent of adults in the US, claim to have written to government or companies, signed petitions and taken part in marches or protests. Among 18-34 year olds, activism is higher still at 64 and 68 per cent of those polled.
This is all giving rise to greater challenges to governments and businesses as they come to terms with greater calls for change, accountability and action. It is no surprise that in our 2019 Britain's Most Admired research, we found that over two thirds of businesses in the UK admit to being concerned about rising populism and activism.
Interestingly, most businesses on both sides of the Atlantic agree that capitalism does need to change. Not so much in a crisis, but in need of help. The general public, however, feel much more strongly with higher expectations and demands:
"Most businesses on both sides of the Atlantic agree that capitalism does need to change."
This disconnect is affecting increasing distrust of big business and government as our research shows. On the flip side, trust in one's employer is relatively strong (on average close to half trust their employer) and in small businesses stronger still (74 per cent in the US and 70 per cent in the UK):
Let us not pretend: the present is indeed tense. We do face crises in many different directions but there is cause for optimism and pragmatism. As a member of the general public told us: "Business, when lacking corruption, is a beacon of opportunity for every human on this planet. Opening a business, working for a business, even seeing a business in action gives so many people endless opportunities to better their futures based on how hard they work, which would be impossible without living in a capitalist society." 
In the end, despite mounting pressure, anxiety and expectations, we see that 60 per cent of the general public in the UK and 58 per cent in the US agree that business can and should be a force for good – if it listens to and heeds calls for change.
Entrepreneurs, employee-owned, purpose-driven businesses, increasing competition, collaboration, ingenuity, innovation and yes, engineering – these are all part of the solution to restoring trust in business and setting ourselves on course for a brighter future..