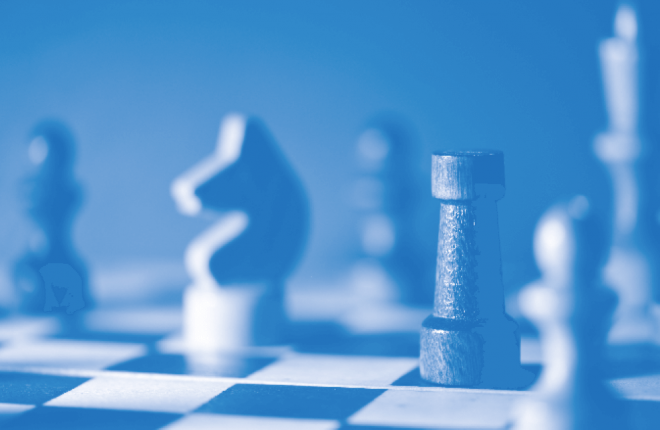 It's fair to say 2016 will go down as one of the strangest and most challenging years in living memory.
Recency bias aside, it's tough to imagine a year so packed with seismic events and trends. From June's Brexit decision in the UK and the pan-European rise of nationalism, to the selection of Donald Trump as POTUS-elect, the heart-rending conflict in Syria, and the deaths of some of the world's best-loved celebrities, it was a momentous 12 months. 
(Image: Thinkstock)
For all the hopes I have that 2016 might have been an anomaly, a return to relative 'normality' is far from guaranteed. As Ketchum's chairman and chief executive officer, Rob Flaherty, put it in a blog post on trends for 2017 "the new normal is that there isn't one". 
The new normal is that there isn't one 
In terms of geo-politics, the year ahead is likely to be every bit as interesting. The events running up to the inauguration of President Trump on January 20 have certainly opened the year with a bang, António Guterres has been sworn in at the helm of an embattled UN and European politics will definitely not be lacking in drama. 
Regardless of its outcome, March's parliamentary elections in the Netherlands and the fortunes of Geert Wilders' Freedom Party could well set the tone for Europe's political year, with the UK set to trigger Article 50 by the end of that month. April's likely right vs. far-right battle for the Élysée, combined with outcome of Germany's federal elections could effectively determine the future of the EU. 
A deep-seated global leadership crisis 
My belief is that these many uncertainties bring with them a range of almost unprecedented opportunities for professional communicators if we adopt the right mindset and approach. 
By that I mean a more permission-based approach to reputation management, a greater focus on diversity and collaboration, a willingness to bring human relations back into public relations, and a determination to start with what we can control – ourselves and our values. 
For us at Ketchum, the current crisis in global politics was somewhat foreseeable. Five years ago we pursued a hunch that leadership – and its relationship with communication – was set to become one of the defining issues of our age. That hunch underpinned our annual global Ketchum Leadership Communication Monitor (KLCM) study, through which we have now sought the views of more than 25,000 people across five continents on effective leadership, effective communication and the umbilical link between the two. 
The extent of the global leadership crisis our results have revealed has been staggering and enlightening. At no point since we began that exploration have more than one in four respondents in any year said they believed leaders overall were leading effectively. Just 13 per cent this year felt leaders were taking appropriate responsibility – seven per cent for politicians, who nearly two-thirds said had fallen short of their expectations. 
From uncertainty to opportunity and responsibility 
With every crisis comes opportunity and our research since 2011 has unearthed a rich seam of opportunities for those business communicators adopting the right approach. 
Across nearly every metric – from leadership and communication to accountability and meeting consumer expectations – business leaders have consistently outscored all other categories of leader. 
More specifically, politicians were found to be more a part of the problem than the solution when it came to shattering a multi-dimensional glass ceiling beyond gender that blocks equal access to leadership opportunities. By contrast, actions by corporations and individual responsibility left new laws trailing as key drivers of social change. In short, the opportunity for the business community to step up – and the expectation that they will while political leaders are failing – has never been greater. 
"Like it or not, opportunity brings with it responsibility." 
Like it or not, opportunity brings with it responsibility. Ketchum's 2014 Liquid Change study found that 74 per cent of executives reported change fatigue in their organisations – findings echoed by Gallup, who found 68 per cent of U.S. employees unengaged or actively disengaged, costing the U.S. economy up to $550 billion a year in lost productivity. In short, this really matters – economically and socially.
Six steps to unlocking the communications potential of 2017 
The potential for the corporate sector and the professional communicators within to step into the breach vacated by politicians is undeniable. But what have five years of KLCM research taught us about the pre-conditions for success in capitalising on this opportunity? The following six steps will guide you as you embark on your 2017 journey: 
1. Follow a 'permission-based' approach to reputation management 
It is all too easy to forget an eternal, universal truth: businesses serve at the pleasure of the people. Because without public 'permission' those business cease to exist. Brands who lose sight of this communications principle wonder why their value propositions, product launches, positioning and issues management don't get heard. 
If there is one lesson communicators might draw from the primal scream against mainstream politics in 2016, it is that public permission requires all leaders to view the world from the people's perspective first and foremost. This requires not just two-way engagement, but also true, humble listening if we are to come at our key audiences from an allowable or permissible place in their eyes. 
2. Listen to what the world wants from its leaders 
Our exploration of the leadership attributes seen as being most important to great leadership has consistently found that it's neither words nor actions alone that under pin effective leadership, but both in tandem. 
Open, transparent communication, leading by example and admitting mistakes have consistently dominated the top three spots. This underlines the critical importance of having measures in place to ensure reasonable expectation-setting, while avoid damaging say-do gaps between the expectations you set in what you say and what you do, especially in a crisis. 
3. Adopt more 'feminine' and diverse approach to leadership 
Our exploration of gender and leadership has revealed that while the world still looks mainly to male leaders, people are markedly more impressed with female leaders than their male counterparts. In 2016, female leaders outperformed male counterparts on the top three traits viewed as most important to effective leadership; yet 61 per cent of respondents look to male leaders. We've seen progress on gender equality, but there remains a long way to go. 
"Effective leadership has to start with an acknowledgement and acceptance of human imperfection." 
What's more, our examination of barriers to equality of leadership opportunity revealed a multifaceted leadership glass ceiling that stretches far beyond gender. Shockingly, for all of the social progress of recent decades, a clear majority of respondents view disability, sexual orientation, ethnicity and gender as standing in the way of equality of leadership opportunity — with almost half indicating the same for religion. The dividends for those who fully embrace the diversity challenge in their words and actions will be considerable. 
4. Place a greater emphasis on decentralised leadership 
Last year we highlighted the rise of the 'titleless' leader, with a clear preponderance of respondents favouring leadership provided by the entire organisation and everyone within it, rather than just by the CEO or senior management. That pattern was repeated this year, with 38 per cent globally believing the organisation overall and everyone within it should be leading for that organisation to be seen as a leader. Just 29 per cent felt the same about the CEO being the main source of leadership, 16 per cent the board and 17 per cent other senior management. 
5. True leadership starts with ourselves 
At the end of 2016 I argued in a blog post for Communication Director that in seeking the best version of ourselves for 2017, we should start by looking in the mirror. Because it's only by taking care of our own wellbeing and asking ourselves the following questions that we can guarantee what matters most: the provision of assistance to others. 
Are you clear on your core values, rather than just railing against others'? Have you taken time to re-examine your personal politics, when collective politics is clearly not in the best possible shape? 
Are you committed to listening fearlessly and truly respecting the views of others, even if you fundamentally disagree with them? And are you nourishing yourself, in more than just a physical and material sense? 
6. Bring human relations back into public relations 
Finally, we need to bring human relations back into public relations. Increasingly mobile-centric social media and other communications technologies may be rewriting the rules for our industry, but those technologies – no matter how important – are only part of the picture. 
Public relations is about relationships between people. And it is those human beings who ultimately steer organisations, lead people and drive change, and who – whisper it quietly – are flawed and imperfect. 
In a post for the World Economic Forum I argued that effective leadership has to start with an acknowledgement and acceptance of human imperfection. It is here that public relations has the most natural permission to support and develop leaders in ways that acknowledge their reality as the imperfect human beings that we all are!
To view the Leadership Communication Monitor, visit https://www.ketchum.com/special-report/leadership-communication-monitor-2016