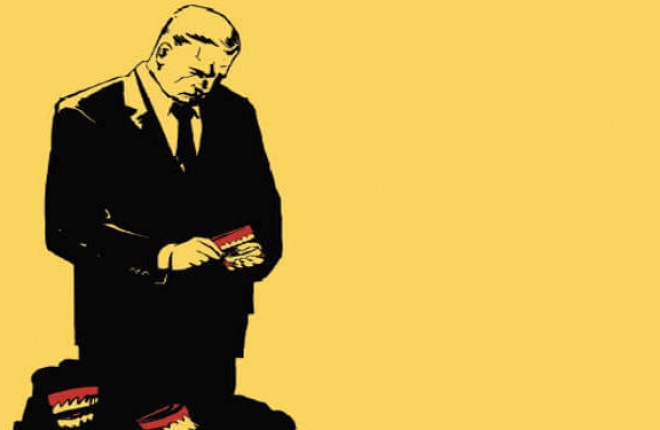 There has arguably never been a more complex and confusing time for those of us in communications. Traditional ways and methods for communicating with stakeholders have been upended by unpredictable geopolitical forces and dramatic changes in the sources and channels of information people most trust.
This has created a seemingly parallel universe where fake news blurs fact and fiction, "post-truth" was the Oxford Dictionary's word of 2016, and announcements of material impact can be broadcast in unexpected 140-character bursts.
---
Communicators must respond to this new normal by adapting the ways in which we practice our craft. But in order to do so, we must first consider the larger forces at play. At the heart of the past year's seismic shifts is a massive implosion of trust. One view into the state of trust is the Edelman Trust Barometer, a global study over 17 years on the state of public trust in four institutions: government, business, media and non-governmental organisations. This year's study of more than 33,000 people in 28 countries was the first time we ever recorded a decline in trust across all four institutions. Two-thirds of all the countries we studied are now "distrusters", meaning that under 50 per cent of respondents trust the four institutions to do what is right.
Traditional media took the biggest year-on-year trust hit and is now distrusted in a staggering 82 per cent of countries surveyed. This lack of trust in institutions is compounded by a lack of trust in leadership. Just 37 per cent of the general population say CEOs are credible – a 12-point drop over the prior year – and a paltry 29 per cent say the same about government officials.
This distrust has manifested in a shared belief among the majority of people we interviewed that the system overall is failing them. The Trust Barometer asked questions about individuals' confidence in leaders, hope for the future and desire for change. The sum finding was that 53 per cent believe the system is failing them, 32 per cent are uncertain and a mere 15 per cent believe it is working today.
This means that 85 per cent of respondents lack full belief that the system is serving their interests. In fact, in 19 countries, the sense that the system is not working has become the prevailing sentiment among the general population. This is particularly pronounced in western-style democracies including France, Italy, Germany, the United States, the United Kingdom and Australia. Feeding this sense of distrust is the media echo chamber. As platforms like Facebook and Twitter have become primary vehicles for accessing news and information – and trust in mainstream media declines – people are turning to their feeds to validate their own opinions and block out different points of view.
The Trust Barometer found that people are nearly four times more likely to ignore information that supports a position they do not believe in, and 53 per cent of people don't regularly listen to people or organisations with whom they often disagree. As further proof of the fall of the public's faith in media as an institution, more people trust search engines than human editors, and 64 per cent of the general population say they find leaked information more believable than press statements. And for the first time ever, the study has shown that "a person like yourself" is an equally credible source for information about a company as a technical or academic expert.
Way forward for business
The bright spot for corporate communicators is that business is the second-most trusted institution, just one point behind NGOs. But business should not read this as all good news. The survey reveals a connection between the public's fears about the future and business's role in worsening them. For example, 60 per cent of the general population say they're worried about losing their jobs due to foreign competitors, and 58 per cent say they're worried about immigrants who will work for less competing for their job.
Half said that globalisation is taking us in the wrong direction, and 51 per cent are concerned that technological innovations are "happening too quickly and are not good for people like me." These fears are creating an appetite for anti-business policies. For example, 82 per cent of respondents say the pharmaceutical industry needs more regulations, and 69 per cent say they need to prioritise the interests of their own countries over those of the rest of the world.
In a more positive vein, respondents have high expectations for business to take positive actions. Three out of four respondents agree that a company can take actions that both increase profits and improve the economic and social conditions in the community where it operates. And those who are uncertain if the system is working place the most trust in business. To maintain that trust, however, business must address the anxieties of the general population and demonstrate how it will be a partner in addressing the societal effects of disruptive forces like automation, robotics, artificial intelligence and globalisation.
More concretely, the three most important attributes for companies to build trust are treating employees well, offering high-quality products and services, and listening to customers. For communicators, these findings point to the need for a new way forward, one that requires both doubling down on fundamentals like issues management while building capability for more agile decision-making and content creation. As the current climate continues to change at pace, there are three imperatives for navigating this new normal.
Determine where and on what issues you will lead
While the expectations are clear for business to play a role in solving today's challenges, it's ill-advised and impractical to take a stand on every issue. Communicators must partner with executive leadership to proactively identify where their business can make an impact on issues that are aligned with the company's mission, values, business objectives and track record.
Starbucks CEO Howard Schultz's commitment to hire 10,000 refugees in the 75 countries where it operates is a clear example of a company taking a stand that's consistent with its values. It's also aligned with the company's past hiring decisions, including a commitment to hiring 10,000 veterans and military spouses (of which they've hired 8,800 already) and 10,000 underserved youths. As an employer of approximately 300,000 people globally, Starbucks through these hiring decisions has the scale and resources to benefit specific communities in need of employment opportunities, as well as society at large, while advancing its business.
"Business must demonstrate how it will be a partner in addressing the societal effects of disruptive forces."
Businesses should also build coalitions with other like-minded companies and institutions, including industry associations, when the collective power of the sector can be brought to bear to address a policy or society issue of common interest. Working in partnership with others also helps company leaders avoid falling victim to their own internal echo chambers.
Communicate not just to people, but with them
The rise of a "person like yourself" as one of the most credible spokespeople has helped to create a media echo chamber, resulting in a seismic shift in how information is received, perceived and shared. As a result, a flatter, more participatory model of engagement is essential – one that's not simply to stakeholders, but a two-way conversation with them as well. Smart companies start by listening to their employees and customers, acting on their insights and engaging them as advocates. One example of this is United Airlines' UnitedAirtime.com, launched in October 2015 as an ongoing social conversation with customers and employees to crowdsource their ideas, questions and complaints following its merger with Continental.
The result was an authentic conversation, which began with new chief executive officer Oscar Munoz apologising to employees and customers, acknowledging the airlines' shortcomings and making a commitment to re-earning their trust. Through the platform, United addressed questions and comments, acted on ideas for change, and proactively articulated its new path forward. It's an important part of United's culture shift, contributing to the airlines' best operational performance in 2016 and rising customer service scores.
This participatory model also requires a more inclusive and agile way of creating content, where stakeholders are invited in to share their views and in some cases co-create content. Information needs to be made easy for people to share, and its tone should be democratic and human. Anything that sounds overly corporate will seem inauthentic and scripted, and therefore less trustworthy. Another finding from the Trust Barometer is that spontaneous speakers are more believable than those who are rehearsed, and those who are blunt and outspoken are more believable than those who are diplomatic.
Double down on preparation and inoculation
In this new world order, communicators are determining with increasing frequency which issues require a response and which should just be let go. To make informed decisions at pace, communicators must have a three-dimensional map that clearly plots out potential risks, outlines clear and agile decision-making processes and governance, and is underpinned by a company's mission and values. Starting with risk, in order for communicators to understand which issues will require a response, it's critical to anticipate the issues that are most likely to have a material impact on a business. This requires a clear landscape analysis of relevant societal, regulatory and policy areas that pose the greatest risk in collaboration with a company's strategy, risk, HR and other functions.
Once the risks are understood, it's critical to put in place an agile process for rapid response. Ensuring timely social media monitoring is essential to stay ahead, as is ensuring an up-to-date issues management playbook with criteria for what sorts of issues require a direct response (such as those that directly affect employees or customers), decision rights and timelines for making decisions, as there is simply not time for debate in the heat of a crisis.
In addition to preparation, it remains critically important for communicators to inoculate their business against attack by ensuring that a proactive base of facts and core messages are continuously communicated to employees and other key stakeholders. While these have always been best practices, they have never been so important. Finally, every decision about a response must be considered through the lens of a company's mission and values. If a response is not consistent with those values, it runs the risk of being viewed as inauthentic or worse, shallow, thereby quickly eroding trust.
In a fast-changing, volatile, post-truth environment, the role of corporate communications counsellor has never been more important. Through the counsel, clear points of view and actions of chief communicators, an organisation earns trust, thereby ensuring its license to lead.