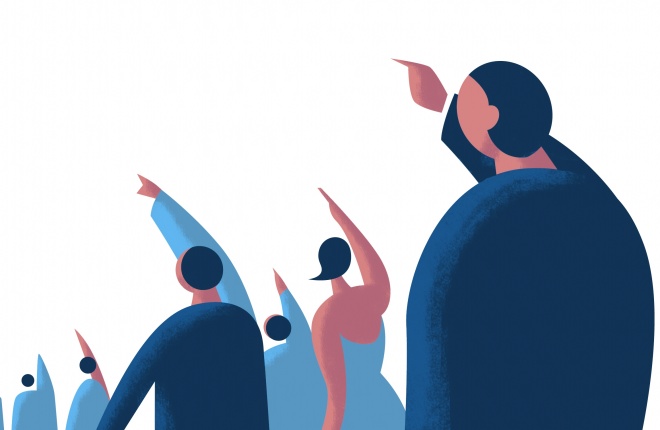 The natural resources industry is one of the key contributors to modern society as, without raw materials, the lifestyle that so many of us enjoy today would not be possible.
The resources we bring to the market have a myriad uses, creating the basic building blocks of society: iron ore is used in transport networks and building infrastructure; copper is used to connect people through telecommunications and in lifesaving medical devices, and aluminium is used across diverse products, including food packaging and as a lightweight material for automobiles, reducing fuel emissions. Furthermore, we generate electricity that lights the lives of millions of people and our crude oil is an essential component of thousands of secondary products
Through the contributions we make to the exchequer, our presence facilitates the role of governments to deliver appropriate infrastructure and valuable services to societies. The scale of our operations also makes us a major economic contributor through the flow-on effect of our activities. By sourcing products and services locally, we generate significant economic activity and promote the development of local skills and job creation. This is particularly relevant as the majority of our operations are in the developing world and we are committed to enabling the sustainable development of these societies.
The natural resources sector is inherently sensitive with a large number of affected groups, ranging from employees and shareholders to local communities and environmental groups. Resources companies therefore carry with them a significant range of constantly evolving risks. To mitigate these they must develop robust processes and systems while simultaneously balancing the relative risk/reward equations expected by their stakeholders. As economic headwinds persist, the spotlight will remain on the industry, which will be expected to proactively engage its stakeholders while making improvements to existing financial structures.
"The natural resources sector is inherently sensitive with a large number of affected groups, ranging from employees and shareholders to local communities and environmental groups."
At Vedanta we foster an environment which encourages teams to constantly benchmark and adopt best-in-class practices, such as the company's community development programmes that enrich our host communities. We make sure that our actions and policies are not only law abiding, but also in line with the highest levels of business ethics and personal integrity. Our stakeholders expect us to maintain the highest ethical standards and to fulfil our commitments. As India's leading diversified natural resources company, we endeavour to live up to our reputation and stakeholder expectations.
Protecting our social licence to operate has always been a key priority for Vedanta and we are aware that our actions influence the global view not only of Vedanta, but also of India. It is an exciting time for the world's largest democracy. Prime Minister Modi's government continues to drive reforms to make India an easier place to do business by opening up the country to foreign investment.
Sustainable development is a core element of our guiding strategy and supports our growth as a diversified natural resources company. Our Sustainable Development Model (left) reflects our strategy to commit, connect and care, with its pillars of responsible stewardship, adding and sharing value, building strong relationships and strategic communications. This model reflects our dedication to transparency and to engaging in meaningful dialogue with all of our stakeholders. It is integral to our core business strategy and helps us conduct our business in line with our key values of trust, entrepreneurship, innovation, excellence, integrity, respect and care – whatever the jurisdiction. This includes activities that we undertake across our operations to ensure the health and safety of our people, how we make valuable economic and social contributions to communities and regions where we operate, and how we manage our environmental footprint.
We continue to implement sustainability controls through a robust audit framework; the Vedanta Sustainability Framework which is aligned to IFC, ICMM and OECD standards. We work with think tanks and institutional bodies on developing these standards, including structured programmes on reducing water, energy and carbon consumption.
We endeavour to integrate our sustainability objectives into our long term planning. Our businesses seek to identify and minimise any potentially negative operational impacts and risks through responsible behaviour – acting transparently and ethically, promoting dialogue and complying with commitments to stakeholders. Establishing and maintaining close links with stakeholders is an essential part of our journey as a sustainable business.
Our active engagement and deep understanding of the countries, communities and environments where we operate, combined with our Tier 1 assets, forms the foundation of our business strategy, and positions our group to create value for our shareholders and other stakeholders. Vedanta places special emphasis on ensuring that communities' rights are protected at all times, and engages with local people through meetings, public hearings, grievance mechanisms, cultural events and philanthropic activities. We conducted over 4,600 village meetings during the last financial year, which gave local communities the opportunity to voice their opinions and concerns.
"We make sure that our actions and policies are not only law abiding, but also in line with the highest levels of business ethics and personal integrity."
We have consolidated the best practices of community development, aligning these with Vedanta's business imperatives to create a social licence to operate strategy. Our approach to community development is holistic, long-term, integrated and sustainable, and is governed by two key considerations – the needs of the local people and development plans which are in line with the UN's Millennium Development Goals. We are now in the process of aligning our community development programmes with the UN's Sustainable Development Goals.
Structured community development programmes continue to operate at various locations. At Vedanta, the board level Corporate Social Responsibility Committee monitors the focus areas of CSR activities, budgets and programmes undertaken by our businesses. In 2015, we completed our most comprehensive, structured and collaborative community needs assessment exercise in India, reaching every village in the vicinity of our operations. In this way, we help local communities identify their priorities through needs assessment programmes, then work closely with them to design programmes that seek to make progress towards improving their quality of life.
Communicating sustainable governance
The strength of a company's corporate governance framework relies on the extent to which it is communicated clearly, effectively and continuously, both throughout the business and to the outside world. Vedanta has always been a responsible corporate citizen, but in the current climate there is a need to redefine how we communicate our policies, procedures and initiatives outside the organisation. Through comprehensive and continuous engagement with our stakeholders, we assure them that the company is meeting all the legal, social, financial and other requirements expected of a leading global mining company.
At Vedanta, we believe that our people are our most powerful brand assets. Powerful brands aren't built only by the products they produce, but by the employees who are the engaged and committed resources within any organisation. The challenge for us is synergising the company's values with our employees, so that we can use their individual talents to help meet our broader corporate objectives. It is critical that we help employees to understand the way in which they impact the company's brand when exhibiting behaviours that run counter to their promise.
Vedanta's Code of Business Conduct and Ethics is an overarching set of principles designed to address human rights, insider trading and confidentiality, fraud, bribery and corruption. Our leadership team took the initiative to instil the code's principles into the group's workplace and culture. More than 2,000 employees have attended our chairman's workshop over the past five years, while our chief executive visits operations around the world on a regular basis, hosting feedback sessions and forums on local issues including welfare, gender diversity and safety.
Our robust internal communication strategy engages with our people through in-house newsletters, journals and strategic messaging from the chairman and chief executive. Vedanta's employee education programmes and feedback mechanisms involve employees in decision-making, engendering a sense of empowerment and ownership. The aim is to make employees aware of brand values, and for every individual to deliver on the corporate brand promise in a way that's authentic, and that imbues the corporate identity with what ignites them and makes them exceptional.

Research shows that a diverse team brings differing perspectives and delivers better results. Vedanta remains committed to a series of diversity targets, which we have developed in line with our Sustainable Development Model and which includes boosting female representation at board level to 25 per cent. Several appointments in recent months have underlined Vedanta's commitment to diversity within the organisation, including at the most senior levels.
Vedanta's communications activities include press releases on key developments; meetings between senior executives and institutional investors, analysts and brokers; site visits by institutional investor representatives, analysts and brokers; and on-going dialogue with shareholders and other interested parties.
Communicating during the commodity crunch
While Vedanta has made great strides towards better communicating the strength of its corporate governance initiatives, public expectations of global businesses have never been greater, and we are increasingly seeing companies held accountable for irresponsible and opaque practices around the world.
Delivering on these expectations is about more than just ticking the right box and adhering to a set of rules and regulations. It's about embedding a culture of responsible behaviour throughout an organisation and encouraging full, transparent and on-going dialogue, both internally and externally with stakeholders.
At a time of great global economic uncertainty, when shareholders, authorities, the media and the general public are demanding a higher standard of corporate governance and social responsibility than ever before, we aim to stay ahead of the curve and over-deliver on our commitments through on-going engagement.
The annual general meeting remains the primary meeting point for shareholders and typically involves full and frank discussions on a variety of topics. But the AGM is only the starting point. In today's economic environment, it is critical that there is an on-going dialogue with shareholders, analysts and the investor community. Our chief executive regularly meets with institutional investors, analysts, brokers and fund managers to ascertain their views on a wide range of issues affecting the company. Our executives and management also meet proactively with other key groups including civil society organisations, media and industry associations, to increase awareness about our business, explain our point of view and answer queries.
Tax transparency has been a topical issue in recent years, particularly for global companies with operations covering multiple tax jurisdictions. We published our first voluntary tax transparency report earlier this year, showing the contributions we make to the exchequers of countries in which we operate. The publication of the report reflects our view that transparent financial reporting is critical to our reputation and licence to operate, and provides our stakeholders with detailed information about Vedanta's economic contribution to the countries we operate in.
Vedanta's Annual Report doesn't just address mandatory requirements, but reports sustainability in an effective way, and makes our commitment to social and environmental responsibility absolutely clear. The Annual Report is accompanied by the Business Responsibility Report. Vedanta's sustainable development activities are published in the company's Sustainable Development Report, which is distributed to our stakeholders and is also available on our website.
"It's about embedding a culture of responsible behaviour throughout an organisation and encouraging full, transparent and on-going dialogue."
In March, to further promote engagement with the analyst community, a Capital Markets Day was held in London where a corporate and financial overview of the company's various businesses was presented. The event was attended by several members of our management team and our investing community. We held our first Sustainable Development Day in London this July, which brought the company's leadership and chairman together with socially responsible investors. Our chief executive, sustainability chairman and the chief executives of our various businesses discussed how the company puts its sustainable development model into practice, including case studies from our operations on the ground.
Our stated core purpose is: "Vedanta is a globally diversified natural resources company with low cost operations that empowers its people to drive excellence and innovation to create value for stakeholders. Vedanta demonstrates world-class standards of governance, safety, sustainability and social responsibility".
Perhaps the best description of Vedanta's DNA is Michael Porter's definition of shared value: "Policies and operating practices that enhance the competitiveness of a company while simultaneously advancing the economic and social conditions in the communities in which it operates. Shared Value creation focuses on identifying and expanding the connections between societal and economic progress".
---
About Vedanta
• Vedanta Resources plc (LSE:VED) is a global diversified natural resources company headquartered in London, UK, and has operations in India, Zambia, Namibia, South Africa, Ireland, Liberia, Australia and Sri Lanka.
• Its subsidiary, Vedanta Limited, is India's only diversified natural resources company. The group produces aluminium, copper, zinc, lead, silver, iron ore, oil and gas and commercial energy.
• The company was founded in Mumbai in 1979 by Anil Agarwal, who is also its executive chairman and was first listed on the London Stock Exchange in 2003.
• "Vedanta" or Uttara Mīmāṃsā is one of the six orthodox schools of Hindu philosophy. The word 'Vedanta' originates from the Vedas, the ancient scriptures of India. 'Vedanta' means 'ultimate knowledge'.
---