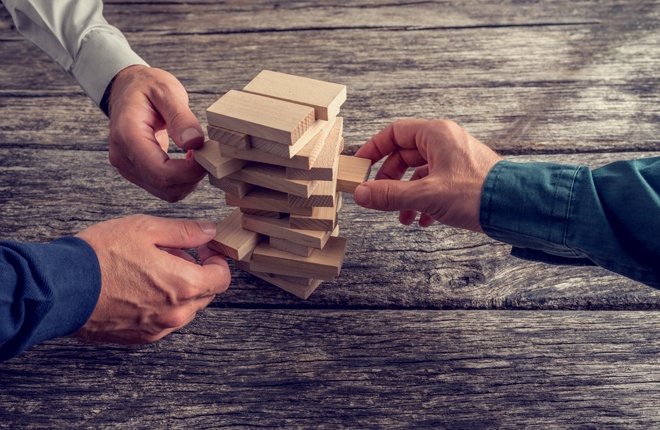 In recent years, changes in the labour market have resulted in many people deciding to try their luck creating startups.
However, starting your own business is not as simple as some people may think. As many as 50% of online startups do not survive to see their first birthday, due to factors ranging from a lack of financing to the withdrawal of investors, according to a study by CBInsights.
The purpose of this article is to outline the key points for entrepreneurs who would like to enter the startup world. You will discover the key steps that will allow you to not only to build a solid foundation for your startup business, but also the main errors to avoid in order to survive that first year.
1. Concentrate on the technical aspects
Your first step will be the construction of your web site. As mentioned previously, you are unlikely to have access to a great deal of money, especially at the beginning. For this reason, you should be prepared to launch a basic website quickly and with minimal investment. If at a later date you require more elaborate solutions, you can always invest in designers and web programmers, but out of the blocks it is critical you have a web page up and running as soon as possible.
Before going live, you will need to take decisions that will key to your business moving forward, namely, your website name and the domain that you are going to use. You are also going to need to develop tools that adapt themselves to the needs of your business. You can´t afford to wait for others to do this work for you.
For more on this topic check out the MasCupon video tutorial "How to start your own startup without dying in the attempt". This guide will help you take your first steps in the world of entrepreneurs, with advice based on actual experience of starting a startup from zero.
The most important thing is to go live as soon as possible. You shouldn´t worry at this stage about the content and design of your website but rather about launching. Optimistically, your website will not be visible in the main search engines (google, yahoo) for one, two maybe three months, as this is the average time it takes to index new web pages. As such, the sooner you start, the sooner you can start to receive organic traffic.
One of the great advantages of the internet is that it is international. As such, opening your startup to other markets is much easier and cheaper. This will allow you to create economies of scale, in which costs are reduced as production increases. This can cut both ways however as your competitors will also have the same advantages.
2. Determine if your idea is good
Determining if your idea is a good one is one of the most important parts of launching your online business. In fact, a large majority of ideas aren´t particularly good and it is only through detailed analysis that you will be able to reach a meaningful conclusion on your idea.
Begin with a SWOT (Strengths, Weaknesses, Opportunities and Threats) analysis. At the idea´s stage, the most important are the external factors: opportunities and threats. You will need to identify the opportunities offered by the market and study the competition in order to find your space. Be careful. If there is no competition in your chosen market, it could be that there is insufficient demand to support a business.
"It is not about creating something new, but rather about improving an existing offering in the market."
If your chosen market is very competitive, you need to concentrate on finding market niches that aren´t occupied. These niches are segments of a market that have a need that has not yet been covered by the competition. To find these niches you are going to have to identify these needs.
On too many occasions entrepreneurs become obsessed with creating something new. But to be successful, you don´t need to discover new business niches as much you need to think of ways to innovate in pre-existing ones. Remember, it is not about creating something new, but rather about improving an existing offering in the market.
3. Build your business plan
Once you have a clear idea, it is time to create your business plan. Firstly, define your mission statement and your objectives in the short, medium and long term. Understand the implications of your idea and develop it so that it reflects the needs of consumers and thus results in the creation of your product or service.
Don´t forget funding. Creating a business plan for yourself isn´t the same thing as one aimed at attracting investors. Calculate your initial capital, how long it will last you and the investment rounds you will need in the future. Bear in mind that finding investors is not easy, so prepare realistic forecasts of your objectives for the next five years.
The business plan should also include your needs and priorities:
Resources needed to start your business (offices, computers, furniture)

Short and long term growth objectives

How many workers will you need

Roles of those workers

Any other detail you feel would be relevant when launching out business
As stated previously, one of the main advantages of an online business is the relatively low cost of internationalization. If you are thinking of internationalizing your idea you should reflect this in your business plan, even if it is only in the long term. You should plan in detail and fix a date.
Objectives can become intangible goals. To avoid this, you should set yourself KPIs (Key Performance Indicators). This will ensure that your short, medium and long term objectives are both measurable and monitorable, allowing you to better judge your progress.
4. Pick your team well
The success of your business will, to a large extent, be based on the team you assemble, be they partners, workers or contributors. As such, it is an area in which you are going to want to focus. Many startups fail because its founders fall out and even up leaving on bad terms.
To begin with, you shouldn´t become obsessed with finding a partner. Being professional is key to this process. Don´t look for friends but rather people with the same objectives that complement you in terms of the specialisations.
Your first team of workers is also very important, as they could well become your future department heads. You should train them well and give them responsibility so that they are given the platform to show their abilities and be suitably valued by the company. 
Outsourcing is one of your greatest allies as a startup. Generally, there will be many tasks to do but little time in which to do them. From time to time, you will also require the advice of experts. Don´t be afraid to use such services, as they can help you solve a lot of problems.
5. Create a minimum viable product (MVP)
Here we have one of most creative parts of creating your startup: the need to develop your idea into a viable product or service. For this, you should concentrate on the following:
Define your brand via a logo, slogan and colour scheme. Even the small visual elements can transmit emotions and sensations to potential clients.

Pay attention to your choice of tone and message. Having a well-designed website is one thing, but you should also aim to differentiate yourself via your interactions with your customers. Take the time to give your brand values and make sure they are reflected in your conversations and communications.

Construct a solid online reputation. Be transparent and don´t just exclusively promote the business. The best champions you will find of your brand are your customers. Listen to them and take their concerns seriously. Above all, learn from your errors and try not to repeat them.
When it is time to promote your business, use all the SEO tools at your disposal. Search Engine Optimization (SEO) is a conglomeration of the actions that help improve the visibility of a website in the search results of different search engines. Several studies have shown that almost 95% of people who search via Google do not look beyond the first search page. As such, it is of vital importance to be well positioned and appear in the first few search results.
To correctly position your website, you need to take into account key words and create quality content that is relevant to users and customers.
6. Avoid the most common mistakes
Finally, in order to triumph as a startup and avoid closing before your first birthday, it is very important to avoid committing the most frequent errors:
Adapt to the competition. Regularly check what the competition is doing and learn not just from their success but from their failures to avoid wasting time and money. On the other hand, be careful to not become obsessed with the competition and spend more time studying them than developing your own business offering.

The world is constantly changing and you need to adapt to those changes in order for your business to succeed. Technology evolves and customers change. Don´t be inflexible when implementing your business plan and change course when necessary.

Accepting and correcting your errors can often be the difference between success and failure. Don´t stay wedded to your first idea if it isn´t working. Everyone makes mistakes and learning from them and acting promptly to correct them is very important.

Learn to recognize when you need to change direction. Startups often end up offering a very different product or service to the one they envisaged at the beginning. Change focus where necessary with reference to your experience in your market.

Don´t forget to test your own website. Navigate and try all the functionalities available to your users so that you are sure that they experience problem free navigation on your website.

Prepare for success. Startups can fail because they are caught unawares by the success of their idea. Preparation is key to managing this possibility.

Listen to advice and learn when to take and ignore it. Entrepreneurs with little experience can safely be ignored. Often this is also the case with customers who don´t belong into target niche.
As you can see, starting your own business isn´t as simple as most people think, but if you follow these six tips you will be that much closer to successfully creating and growing your online business.