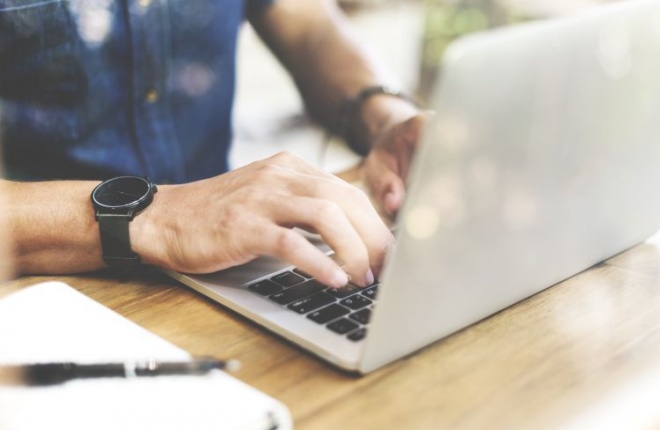 Today's best corporate sites challenge peoples' perceptions and actively seek to influence stakeholders.
To do so successfully, a thorough understanding of your audiences' requirements is critical. Superunion recently carried out a user-focused review of FTSE 100 and FTSE 250 sites to evaluate how well the needs of stakeholders are being met and how seamless and enjoyable the user experience is.
Our research involved interviewing stakeholders to better understand their requirements and applying our criteria of what makes a successful user experience to 50 large, listed companies from Europe. The criteria we used were based on our 23 years' experience in building corporate websites.
Stakeholders
A corporate website is the hub of a company's online communications and the only place where all audiences converge. We focused on four key stakeholders: investors, journalists, potential employees and sustainability professionals. After interviewing a range of people from each audience, we compiled a list of tasks each group carries out when visiting a corporate site. We then evaluated how easy it was to complete these tasks in our sample.
Investors
Unsurprisingly, our panel look for a logical site layout that allows them to quickly find annual reports and results presentations. Additionally, they value tools that make their lives easier, including the ability to download key dates into calendars and find transcripts of earnings announcements that they can search, instead of having to listen to or watch the whole presentation.
Investors' needs were the best met out of the four stakeholder groups. However, areas of improvement include:
100% include the latest results and reports, however, they aren't always easy to locate
36% include an investment case
Journalists
Our panel said they want to easily get a snapshot of what a company does, including financial highlights, operations and employee figures. They also want the ability to access downloadable images, media team contact details and thought leadership, and sign up to news alerts.
Our analysis revealed that journalists' needs were the least well met, despite being one of the most time-poor and influential stakeholders. For example:
50% allow users to subscribe to news alerts
32% provide blogs or Q&As which give personal views from management
Potential employees
As potential employees make snap decisions about a company, sites need to quickly convey the culture and opportunities available. Our panel said job vacancies must be easy to find, the recruitment process should be clear and they want the ability to sign up for job alerts.
While 82% of the sites made it easy to find vacancies, areas of improvement include:
38% provide the tools to sign up to job alerts
44% include recruitment process information
40% have benefits information
Sustainability professionals
While this is a diverse audience group with different interests, common requirements include information on sustainability performance data, updates on sustainability activity, policies on key topics and a reports archive. The panel expected to see sustainability content across the entire site to demonstrate that it permeates the whole company story.
Our analysis showed that most companies have a dedicated approach to sustainability communications. Areas of improvement include:
14% provide sustainability contact details
26% clearly feature performance targets on the site, not just in the report
User experience
A corporate website is a critical asset to build and maintain a company's reputation and user experience plays a fundamental role. We rated the websites in our sample in four key areas:
Content relevance and effectiveness
We looked for copy that is written with different stakeholders in mind, channels and formats being used appropriately to tell the story, and insights on key topics affecting the company and their place in the world.
This was the highest scoring area, with only 4% being classed as leading. These results mirror what we're seeing with our clients as companies have been investing in content over the past few years. The biggest pitfalls were sites with dense, unstructured information and outdated, irrelevant content. 
A top performer: the Tesco site aggregates content from their social channels and blogs, effectively bringing together their strategic and customer stories
Site architecture and navigation
Site architecture should give you an instant feel for the scale of a business and its priorities, while also providing a logical structure. Page layout and content hierarchy should encourage exploration and recognisable conventions should be consistently applied, so you can explore intuitively.
This area delivered the lowest score in our analysis, with 22% being scored as 'poor'. In contrast, leading sites provided smooth transitions to different sections and limited the items on the navigation bars.
Interface design
The interface design shapes our first impressions of a site. We looked for interfaces that accurately reflect a company's brand values, have consistently applied visuals, and offer an effortless and well-connected experience.
Most sites ranged from average to good, while 16% were poor. Where sites fell down was around consistency, visual identity being an afterthought and a lack of in-built flex to meet the rapidly evolving needs of stakeholders and the business.
A top performer: every page on the IHG site is elegant, clean and has a clear purpose
Brand experience
We define brand experience as the overall impression and feeling a site leaves you with. We looked for clear brand propositions that permeated the entire site and a consistent narrative and sense of the brand.
Most sites were average to good and 12% were leading. The best sites have a consistent brand application and tone of voice and the company story and supporting themes are evident throughout.
These results reflect what we're seeing with clients – if you get the building blocks right in terms of relevant content that meets your audiences' needs, intuitive navigation and a consistent interface, a strong brand experience is achievable. These elements are critical to influencing stakeholders and building reputation.
If you would like to receive a full copy of the research, including a list of the best performing sites, please contact [email protected]. 
Main image: Thinkstock