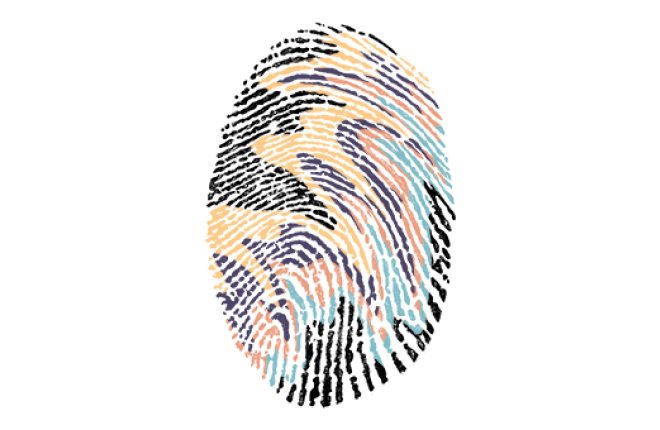 In today's world of fake news, increasing levels of populism and widespread distrust of the media, politicians and business leaders are being challenged as never before.
How can we stay ahead and get our message across effectively? How should we navigate the lightning-paced digital changes taking place in our workplace, from the rise of AI to the opportunities and challenges posed by social media? Who is influencing whom? What kinds of content and authentic storytelling should businesses be communicating to achieve impactful results? And how?
These are just some of the questions posed at this year's European Communication Summit in Berlin, a gathering of CEOs, thought leaders and senior communicators from across the continent and beyond. I was privileged to be one of those present.
Since last year, I have been PMI's vice president, global communications transformation. Previously, I led communications at the United Nations Foundation and I have always been motivated by how we can do better. Communicators love hearing about and discussing what is new, what's changing, and what's trending. Is it the rise of virtual reality or artificial intelligence? Or, what are the possibilities that 5G networks will bring? Yet sometimes, it is important to ask the question: what hasn't changed? Quite often, it's the age-old forms of communication that inform how we connect and relate to each other today.
A few years ago, I found myself in India in the same room as a family of three for an hour. Being the natural extrovert that I am, I tried to strike up a conversation. There was just one problem. None of us spoke a word of each other's language. In the end, the family's little girl came to the rescue, drawing a doodle of her home on a scrap of paper. It was a wonderful reminder of one of the most important lessons for professional communicators like myself. It is not about the technology – good communication begins by finding connections that appeal to the heart.
What has changed
When we look for the way through the maze that is today's tribal politics, where everyone is a communicator, it's interesting to look back and remind ourselves just how much the landscape has changed.
In the beginning, we had announcements, we had spokespeople, press releases and newspapers, who would give the right of reply before publishing something potentially damaging. Content was carefully curated. That now seems like a long time ago.
Today, we have social media where everyone with a smartphone is a journalist and publisher. When things get heated, I sometimes think it's like a Wild West brawl where everyone wades into the tavern and the punches start flying from every direction – only in this case, it's with 180 characters or something pictorial like an emoji or gif.
Owning your story
Controlling your story when you cannot always see the fault lines can be challenging. But there are things you can do that help. Remember the old adage that if you do not tell your own story, someone else will? The solution is to take back control of your own story by publishing relentlessly, across every platform that is relevant to you, your company and your brand. If your version of your story is the first available and most readily accessible, it is more likely to be picked up.
"Controlling your story when you cannot always see the fault lines, can be challenging."
Full transparency, however, often requires a change of culture in an organisation. It certainly has at PMI, where our decision to go "all in" with the commitment to replace cigarettes as quickly as possible by offering adult smokers who don't quit better alternatives to continuing to smoke, goes hand in hand with our decision be more open and transparent. What is more, we welcome the opportunity to dialogue with others and to have those open, frank, and often tough conversations, because only then can we move forward in improving the health of the world's 1.1bn smokers and their families.
 Transparency and purpose starts from within
 It is important to understand that now everyone is a messenger – and the most powerful are your employees. We recently launched a campaign to #Unsmoke the world.
"Everyone is a messenger – and the most powerful are your employees."
I say 'we'. That is because really, it is something that has been driven by our employees. Within days of launching the Year of Unsmoke, we were literally inundated with hundreds of powerful employee stories from all over the world, eager to share how they had helped someone quit smoking altogether or to switch to a better alternative than continuing to smoke cigarettes.
Simply put: they are the real change makers supporting family and friends to "unsmoke" their lives. And the strength of this purpose –to help make cigarettes obsolete as fast as possible– knows no bounds.
Communicating to win credibility
 There is an important component to telling your story. In today's world where it is sometimes hard to tell the difference between fake news and the genuine, credibility becomes paramount. Credibility and authenticity are dual foundations of communications to build reputation– be that product-related, personal or corporate. It means being scrupulous about ensuring the content you put out there is factually correct so that if challenged, you can, if necessary, reach for the microphone to make yourself heard.
 However, sometimes the truth is not enough. The rise of populism in many parts of the world is proof that when an audience is faced with a message that resonates emotionally versus cold empirical facts, they will go with the message that appeals to the heart. Because emotion beats fact every time.
"Emotion beats fact every time."
 Which brings me back to that girl in India. She knew, instinctively, that the way to reach out to me was to connect on a very basic, human level with a doodle of her home. As businesses and professional communicators, we should begin with the question: what can we do together to start a conversation that will resonate with our audience emotionally? How do we make that connection? And how do we stay true to ourselves so that our communications are authentic and build trust?
"What can we do together to start a conversation that will resonate with our audience emotionally?"
Like most professional communicators, I am excited by the possibilities of the new, whether VR or AI. Technology is a wonderful channel for all of us as messengers – it has never been easier to have a conversation with so many different people from across the world. But the moment we forget the message and about the importance of the human connection, we lose sight of what is much more important.