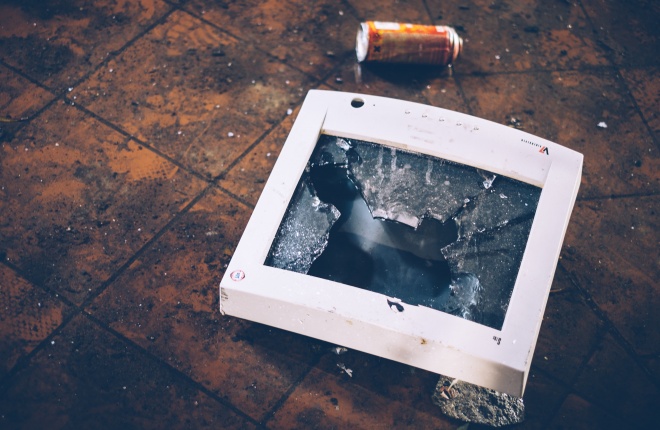 Photo by Julia Joppien on Unsplash
If you are not worried about the impact of techlash on your company, perhaps you should be.
Techlash was defined by the Financial Times as "the growing public animosity towards large Silicon Valley platform technology companies and their Chinese equivalents" when it chose the term as one of the defining issues of 2018.
However, it has become apparent that technology concerns are increasingly shaping the reputations of businesses in every sector.
The latest Ipsos Reputation Council's annual report on contemporary challenges to corporate reputation, included for the first time techlash. Established in 2009, the Ipsos Reputation Council brings together senior communicators from some of the biggest and most respected organisations in the world to discuss the issues and challenges facing communicators in the corporate environment. The latest report (the 13th sitting) involved 154 senior communicators based in 27 different countries.
The Council's research shows that these concerns are key issues for stakeholders, particularly around data privacy, where lack of understanding means groups as diverse as media, consumers and government make assumptions about how their data is being used and misused by companies in practices that aren't explained.
Although issues such as tax avoidance and product recalls are still important parts of the reputational landscape, for tech companies, there is little doubt that much of the current debate is more closely tied to their core business: data use and misuse by tech firms and third parties, 'fake news', and the threat of hackers.
But these issues don't just affect tech companies any more. Three quarters of Council members say that transparency around data collection and usage has become more important to them since techlash started, and more than half are concerned about fake news.
The vast majority (86 per cent) of Council members expect these issues to affect their own companies – and those who don't either require personal data for their business model or are confident that they have prepared enough already to avoid being affected.
All companies are data companies now
Few companies in the world don't collect data as part of doing business, whether that's consumer, supplier or client information. As one Council member put it, "companies will become just as much data companies as they are health companies." The smart dashboard in your car means that companies like Nissan or General Motors hold much more data on customers than even 20 years ago. Supermarkets can email you when your favourite brand of toilet paper is back in stock.
The more data is collected, the more stakeholders want to know what exactly the company is doing with the data. In the era of smartphones, many of the data connections are transparent but baffling – why does your new gaming app need access to your Facebook data? For some companies, data security is nothing new. Council members in the banking sector claim that they are ahead of the curve, having had stringent data protection mechanisms in place since before the world wide web. Being early adopters has paid off: Ipsos Global Trends data from 2016 shows that more people trust banks with their data than any other type of business. For other companies, it will mean a change in how they think about themselves. No matter where you work, working in corporate communications means you may soon face questions about what data your company collects and how it is shared and used.
Europe regulates the world
2018 was the year that the European Union's General Data Protection Regulation (GDPR) took force – and you could hardly avoid it. Certainly, our Council members around the world felt its force. Communicators working in Europe mention the steps their companies took to become compliant – but in our interconnected world, what happens in Europe has ramifications much further afield. Some Council members from outside the EU say that they have taken GDPR as their starting point, both for dealing with European stakeholders (a legal requirement) and for assumptions about how data protection standards might be rolled out across the world in the future. We know from our wider research that the general public, in the UK for example, are more clued up on GDPR than you might expect. Its adoption has not yet started to make an impact on how much the public trust the organisations and industry sectors that use our data most frequently and on the largest scale. But communications leaders should expect a more knowledgeable public to ask more questions in the future.
Fake news
The word of the year from 2017 shows no signs of going away in 2019. Communicators must still watch out for the implications of fake news scandals. They can happen in public places (the new town halls of Facebook and Twitter) or in private groups (encrypted services like WhatsApp), and each location requires a radically different response from communicators.
Communications leaders talk about two of the main threats from fake news:
Lies about their companies can spread like wildfire, and corporate rebuttals don't have the same virility as the initial stories. One Council member states: "Power is actually in everyone's hands. Today a fake news [story], if well crafted, does not have to be made by a large vehicle, and it has a greater destructive potential than anything else.
All companies have good stories they want to tell, but some Council members fear that the pervading atmosphere of distrust means the public won't believe them. "You have to understand how you can use this digital world in a healthier way by letting people know that your [communications] are not fake news, they are not untruths. When I run a campaign, I have to have a certain credibility."
We have to remember that cultural context is a force at play here. Massive closed groups, through which false stories can spread, are much more prevalent in developing markets than in developed economies. And Ipsos research in 27 countries shows that, the crisis of trust in traditional media sources is more overblown than we might think: it is a problem in established markets, true, but developing markets report an increase in trust in professional media outlets. Whatever your target audience, it's important to find out where they get their news, and what credibility they put in individual publications – including your company communications.
Lessons learned: how to keep on top of techlash
In the report, Council members also share lessons that communicators can learn from the way in which the technology sector is responding to techlash:
The fundamentals of communications haven't changed. Be clear and transparent, and communicate openly and honestly. Much of the tech-related suspicion facing corporates at the moment stems from a lack of understanding among the public – something that doesn't just affect technology companies, but all companies which use personal data.
Get ahead of the story. Many tech companies are playing catch up, reacting to stories as they explode, rather than defusing them before they begin. For all companies, regular horizon scanning can help you keep track of issues as they start to emerge.
Be more joined up. Changes and uncertainty in the policy or public environment do not affect any company in isolation. Rightly or wrongly, sector reputations often rise and fall as one. Even audiences that you hope know better, like senior legislators, often get confused about whether a story they heard involved company A or company B. It's important to know what issues 'belong' to a sector and what 'belong 'to individual companies from the external perspective. There are areas in all sectors where a united approach can make a bigger difference than individual efforts, even for some of the largest companies in the world.
This is part of growing up. Many Ipsos Reputation Council members are sanguine about the challenges that the tech sector is facing because they've been through it themselves. They view it as a sign of a maturing sector. Perceptions of the tech sector will settle, but it is important for businesses to communicate their viewpoint so that this settlement does not happen without their involvement and is not to their detriment.
Final thoughts
The days of technological backlash affecting just tech companies is over; a majority of communications leaders across all sectors say that tech issues, particularly around the use of personal data, have become more important to them.
There are three key areas that communicators need to watch out for to protect companies' reputations: data security, new international regulations and standards, and fake news.
Techlash is no different to the reputational challenges that many other sectors have faced in the past, and traditional communications techniques – understanding different stakeholder perceptions, message testing, horizon scanning, and crisis preparedness – are key to tackling the threat.
And finally, reputation monitoring has long empowered companies to be resilient of crises. Now, with the spread of techlash, the context may be dauntingly unfamiliar, but the essentials of reputation management remain unchanged. .