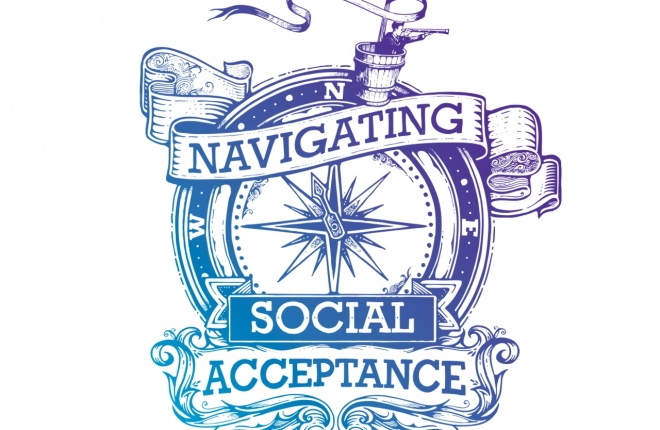 It is no secret that businesses are challenged almost on a daily basis by the pace of change happening in their environment.
Market disruptions, new regulations, economic crises and recoveries, changing lifestyles and consumer habits are just some of the things that require them to be a lot more agile. On the other hand, there have never been greater expectations on business to create long-term value for society and act as a driver of positive change.
In that context, the challenge of the communications function is to ensure business stays relevant to the people who enable it to exist and perform: stakeholders. How? By understanding stakeholders' expectations, aligning corporate strategies and behaviours to these expectations, and engaging stakeholders on the evolution of the company.
This process enables companies to align their interests with those of stakeholders, to reach a point where they are recognised as a meaningful contributor to society. This is what we call social acceptance.
But how are organisations performing along the steps that can unlock social acceptance? Black Sun, in partnership with Communication Director, have mapped a 'social acceptance journey', and asked over 200 European communication professionals about their role in helping organisations build better relationships with society. Our findings show that social acceptance is considered a driver of business performance by most communicators, but not all organisations have the right steps in place to enable it.
Building the case
The starting point of the social acceptance journey is about gaining clarity on the rationale. Why should social acceptance matter? We found that 86 per cent of European communications professionals consider social acceptance as a driver of business performance. When asked whether their CEO shares this opinion, 76 per cent agree.
"Social acceptance is considered a driver of business performance by most communicators."
The perceptions gap is minor, but still indicates that communicators need to better explain the business case for building long-term trust with society.
Understanding stakeholders
Gaining social acceptance requires a deep understanding of stakeholder needs and expectations. How good are organisations at hearing them? More than eight out of 10 European communications professionals think their organisations have clear knowledge of who their key stakeholders are, but less than half of them (49 per cent) collect their feedback in a robust and systematic way. Having developed stakeholder maps, communicators need to gain a better understanding of how stakeholders perceive their organisation.
Customer surveys, reputation audits and employee engagement data all provide vital sources of information and can be used to shape communications and business strategies. However a number of communicators struggle to turn these multiple data streams into insight. As one head of communications from the banking industry explained: "We have a huge amount of data coming from contact centres, social media channels, our end of year survey, our brand survey... We have an issue on how to aggregate data, visualise it and translate into actionable insight."
Aligning to stakeholders
To gain social acceptance, organisations need to embed the needs and expectations of stakeholders in their communications, strategy and operations, as well as in the behaviours of their people. How are organisations performing in this area? We found that stakeholder expectations are being used to inform communications strategies (73 per cent) more than business strategy (69 per cent), and corporate culture (46 per cent).
Stakeholder feedback needs to not only inform the way an organisation speaks about itself, but also how it behaves, both as a collective entity and as a sum of individual employee behaviours. Communicators need to better translate external stakeholder expectations to internal audiences in order to ensure they affect actions as much as words.
Engaging stakeholders
Building and maintaining social acceptance requires organisations to create long-standing relationships with stakeholders. This shouldn't be the prerogative of the communications function only. As one head of communications working in a government body said: "stakeholders don't think: 'he's an accountant' or 'he's a communications officer'. They think: 'he's someone who represents the organisation."
While a large majority (81 per cent) of respondents report that senior executives in their organisation regularly engage with external stakeholders, fewer (62 per cent) agree that these executives are equipped with the right engagement skills. Communicators therefore have a key role to play in enabling their leadership to become better organisational ambassadors. This means keeping them informed of what is going on in the outside world, as well as providing practical tools and methods to help them manage external engagement and adequately represent their organisation.
Enabling success
Underpinning all previous steps in the social acceptance journey is a communications function that is fit for purpose. When asked about their key functional challenges, communicators say that bringing consistency in communications from different parts of the organisation is the most important one – and it is likely to remain so for the next five years. Managing 24/7 communications, increasing transparency and attracting and retaining talent are seen as issues that will be on the rise in the next five years.
The increasing pressures placed on the communications function will require communications leaders to think more creatively about the way they shape their teams, and the type of talent they want to attract. Closely integrated multidisciplinary teams are likely to become the norm. This means having a well-connected talent pool spread across the globe, with individuals who can act as campaign orchestrators, consultants, content creators and engagement managers.
The journey ahead
As one of our respondents put it, "there is never a dull moment in communications". The demands on the function are evolving, and require it to extend its remit within organisations – acting as a strategic advisor, a reputation custodian; as well as outside – keeping up with the relentless demands of 24/7 communications. There is only one certainty. The challenge of the communications function has never been more aligned with the overall challenge of business: making business a meaningful contributor to society.
---
For further insights, expert interviews and more, download the complete research here.
---