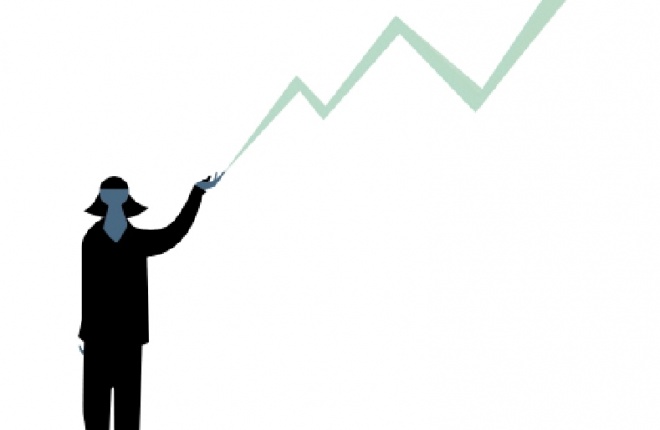 Ever wondered what a resident futurist is doing at a communications agency? Well, wonder no more.
I have been providing futures thinking to consultants and clients at Burson-Marsteller for over seven years now. To the best of my knowledge, I am one of a tiny cohort of futurists to be employed full-time by a communications agency. In fact, I can think of only one other: Marian Salzman, who is actually a Y&R alumni (our parent company) and now chief executive officer of Havas PR in North America.
If I can predict anything, it is that this must and will change in the near future. At the very least, companies need to equip their communicators with the means and know-how to be able to scan the horizon for the innovations, new business models and approaches that could prove invaluable to the future of their industries.
"Companies need to equip their communicators with the means and know-how to be able to scan the horizon for the innovations."
A lot of my time is spent trying to inspire people to think big about the future, to provoke debate and curiosity, to help my colleagues and clients envision the future and not be overwhelmed by it. Part detective, part teacher, part philosopher, part counsellor, part creative, the role of a futurist is multi-faceted and endlessly fascinating.
I like to introduce people to futures thinking by widening their thoughts away from the relatively narrow range of industries they may be preoccupied with on a daily basis. This starts with getting a handle on the mega trends – demographic, social, technological, economic and political – that inform the world in which we live and work, as these will inevitably cascade down into communication and consumer trends.
I won't have space in this article to cover the whole gamut but, to give a flavour, let's take a look at some of the key demographic, social and technological mega trends.
The youth demographic and a new kind of political engagement
Generation Z are the digital natives who represent 25 per cent of the global population, aged 17 and under. They have never known a world without access to the Internet but, while technology is core to their identity, it is not the only thing that has shaped them.
They have grown up alongside Islamic extremism, austerity and Edward Snowden. As a result, they are seen to be more empathetic than Millennials who have been famously dubbed the 'Me, Me, Me' generation.
In most cases they do not yet have the vote, but the Cassandra Impact Report reveals that youth have made it their mission to create a brighter, gentler and more uplifting environment, with 82 per cent feeling a personal responsibility to promote kindness and positivity in the world.
As they regard kindness as a fundamental social cause, they're giving rise to marketing and movements that advocate for such. Eighty-one per cent of them believe that promoting positivity is a form of activism.
The Global Millennial Survey by Telefonica, which surveys over 12,000 people from 27 countries, found that while less than half participate in their nation's political process, a surprising 74 per cent were optimistic and driven about creating positive change. In most of the world - outside parts of Europe and Asia – the majority of Millennials believe they can make a global difference.
Rather than underestimating youth activism or thinking that all youths are politically apathetic, politicians and the older generations need to understand that there is more to societal change and political engagement than going to a ballot box. 
In any event, this is cause for optimism in the face of another mega trend, the march of the robots.
---
Trend: Automation in the work place
Economists agree that automation poses threats to human labour within the next few decades: drones are a first step toward that future. According to a recent report from PwC, Clarity From Above, drones could replace $127 billion worth of human labour and services. Infrastructure and agriculture make up the largest part of this sum – with around $77.6 billion between them - including such services as completing the last mile of delivery routes and spraying crops with laser-beam precision. According to the new PwC report, drones also a cost-cutting measure. Along with infrastructure and agriculture, drones will help tech giants like Amazon deliver packages, allow security companies to better monitor their sites, help producers and advertisers to film projects, allow telecommunication firms to easily check on their towers, and give mining companies a new way to plan their digs.
---
The march of the robots or the fourth industrial revolution
There is no doubt that automation will pose a massive threat to the peace and stability of mankind.
Why? Because it has been predicted by the University of Oxford that 47 percent of existing jobs are at high risk of automation. If you are curious as to whether you are at risk, take the survey here.
This raises the question of what will happen to those who are unwillingly unemployed. How will they live? Who will provide for them and how?
Becoming better at sharing is one way, as advocated by one of the world's greatest living thinkers, Stephen Hawking. A universal basic income is another, although fraught with issues.
But most importantly how will people find their purpose without work?  How will we prevent social unrest between the haves and the have nots?
"How will people find their purpose without work?  How will we prevent social unrest between the haves and the have nots?"
Here, 40 futurists offer 14 critical skills for the future: "Be hard to automate," and focus on the importance of making a contribution to the world in the years to come: "Be a planetary citizen."
---
Trend: Hyperconnectivity and the quantified self
In the Internet of Things, sensors and actuators embedded in physical objects—from roadways to pacemakers—are linked through wired and wireless networks, often using the same Internet Protocol (IP) that connects the internet. These networks pump out huge volumes of data to be analysed. Pill-shaped microcameras travel through the human digestive tract and send back images to pinpoint sources of illness. Farming equipment links to data collected from satellites and ground sensors can measure crop conditions and adjust the way individual parts of a field are farmed – for instance, by dispensing more fertilizer to areas that need more nutrients. In Japan, billboards look at passing shoppers and adjust their displayed messages to fit the consumer profiles.
---
Connectivity and convergence
GSMA Intelligence predicts that around half of the world's population in 2020 will be using mobile devices to access the Internet. Wearables will shift from novelty to norm in the next five years because of their ability to create efficiencies in our lives and work. 
And the Internet of Things (IOT) with its 50bn connected devices by 2020 is going to change our lives more radically than even the Internet itself. One of the things about IOT is that it almost has a PR problem of its own because its name is so uninspiring.
For me it's important to look at any kind of technology or innovation through the lens of human needs and wants. These are unchanging over time, such as the need for security, for entertainment, for recognition, etc.
When you start thinking of IOT as the Internet of Caring Things or the Internet of Sharing Things, then you start to unlock its power. Indeed, 51 percent of top global marketers believe IOT will revolutionise the marketing landscape by 2020 because it will vastly improve customer service through the data collected.
Worldwide market for IoT solutions
Estimated IoT connected devices

2013 $1.9 trilliion                                                   

2020 $7.1 trillion

2015 ~$2.9 billion

2020 +$13 billion
Added to this, we are seeing the beginning of the Internet of Experiences, empowered by virtual reality, giving us a new way of sharing experiences, a new way of capturing our memories, a new way of playing games. Being able to share someone else's reality will become be a powerful component of communications in the future.
---
Trend: Virtual reality
A visitor to the VRLA Expo event at Los Angeles Convention Center in Los Angeles tries on Oculus Rift goggles. Facebook's $2 billion acquisition of Occulus Rift is one of several signs that virtual reality is set to reinvent social and communications platforms as we know it, bringing us even closer to people, content and geographies. A recent example of traditional media adopting virtual reality to create immersive experiences for customers is The New York Time's NYT VR project, which promises readers the opportunity to "experience stories reported by award-winning journalists, all told in an immersive, 360-degree video experience." Requiring only a smartphone and a cardboard pair of goggles, the app was a hit at Cannes Lions this year. Lockheed Martin's Field Trip to Mars used virtual reality to turn a traditional school bus into a Mars-worthy vehicle. This was noteworthy because it had a heartfelt connection with children and highlighted their emphasis on STEM education.
---
I am often asked if I have a crystal ball (yawn!). The answer is no, but I do constantly view the world through a futures lens. And I do think that it is essential for all communicators to be doing the same.