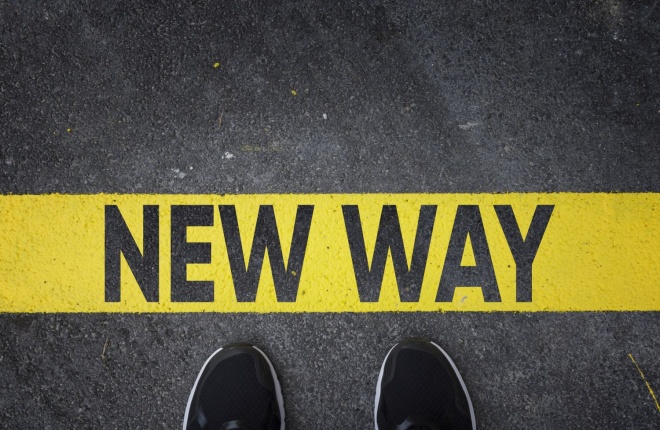 Today's millennials are tomorrow's leaders.
But what does this misunderstood demographic look for in their potential employer, and how can they best learn the skills they will need as future employers, managers and leaders? Let's start by asking millennials themselves.
Image: Getty Images.
---
Millennials have been written about ad infinitum – how they think, how they act and how they work differently from the generations that came before them. Increasingly this group has become stereotyped, losing sight of the individuals that comprise it. Does a group of people that happen to have been born within a few years of one another all behave the same, think the same or have the same needs, motivations and career expectations?
When we lose sight of the individual by ignoring or downplaying external factors such as diverse backgrounds and unique experiences, it can only lead to serious issues. One of which is the increasing communication gap between senior business leaders and millennials.
What are companies doing to overcome this communication gap? Many companies, including ABN Amro, are using personalisation in their strategies to better attract and retain millennial employees; treating millennials as individuals and engaging them in this very same way.
A recent Korn Ferry study, Early Talent Formula, reported that 80 per cent of millennials would be more engaged if their employer would make an effort to understand them.
 The good news is that many employers are doing just that, having recognised the value that a millennial workforce can bring. This recognition has fuelled the investment in and development of increasingly sophisticated talent strategies that benefits all employees, not just millennials. Many organisations, both mature and new, have adapted their structures and ways of working with this audience – and emerging generations - in mind.
Knowing full well that, sooner than we realise, this generation will become captains of industry and business leaders.
Millennials: career journeys
 Contrary to popular belief, millennials are not the 'job hoppers' that the stereotype would have them to be. In fact, when you compare the average job tenure of young people from previous generations with today's millennials, there is surprisingly little difference (cf. Pew Research Center analysis of Current Population Survey Displaced Worker Supplements, April 2017).
In other words, many of the allegedly unique characteristics of millennials may be more accurately understood as characteristic typical of age or life stage. If millennials are not looking to switch jobs, then what drives their decision to leave their current employer – or to stay?
"Millennials are not the 'job hoppers' that the stereotype would have them to be."
In the 2017 study Millennial Hiring Trends by MRINetwork, 53 per cent of millennials said that career pathing ("the mapping of incremental progression to new roles in the company") has the greatest impact on their decision to join and stay with an employer.
 As millennials come of age, they are faced with more career choices and possibilities than any previous generation, but also more pressure and uncertainty. To successfully navigate this brave new world, constructing a roadmap for professional development to realise career goals is paramount. But in an age of information overload, what concrete and beneficial advice is being given to this group to navigate in an informed way?
Millennial drivers
 A key driver for millennials looking to join a company is the search for a sense of purpose and opportunities to develop their careers alongside an employer who is supportive of their growth. Investment from their managers is critical, and organisations wanting to retain a millennial workforce need to provide their leaders with the tools to deliver this in an authentic and tangible way. An involved and invested manager, genuinely interested in career development, will not only help with retention but also imbue this group with the ability to learn essential skills for their future management roles.
Aligning personalised career plans with long term business goals can only support future growth for both parties; the spotlight is on human resources functions to support this personalised approach.
"Aligning personalised career plans with long term business goals can only support future growth for both parties."
 My own experience as a millennial working in an executive search consultancy specialised in the areas of communications and marketing, has taught me first-hand that today's young professionals, as well informed as they are, still have blind spots when it comes to planning careers and mapping out how to achieve career goals.
We millennials need support when it comes to charting our career paths. We are genuinely interested in long-term career planning. Giving us a clear path forward in an organisation is one of the best ways to attract and retain us.
When I spoke to several of our millennial candidates it became clear that career decisions about the companies they had selected were to a large extent based on personal feelings and intuition. They wanted both emotional and factual surety that the company was a good fit for them.
For many, career planning was organic and for some there were no real plans, but a response to initial opportunities from graduation that shaped their careers thus far. For some, linear ambitions changed with experience. Those who had a goal in mind were uncertain of how to get there.
 'I had a view, but I did not know what the milestones were for me to achieve my goals' (28- year old professional working in a public relations agency)
'It's about the journey, understanding what you want to do, what you are good at and what challenges you' (28-year old communications professional working in a technology company)
Career choices
With experience, candidates were able to discern what was important to them in a future employer, and, as I spoke to them, key themes emerged:
• All had explored the size of the organisation, with many favouring smaller companies that would give them broader learnings and the ability to clearly see the impact they had on the success of the overall organisation.
"I believe working at a small-sized company provides a lot of opportunities and responsibilities and enables people to have a steep learning curve." (29-year-old marketing professional)
• Diversity was also important. Several reported that the ability to work with a diverse group of people energised them, and through their work and meeting new people, they could learn both pro-geographical scope of the company was interesting in terms of opportunity to broaden horizons and experience different cultures.
 "An international aspect in my job is a prerequisite that determines any (future) career decision I make." (29-year-old marketing professional) "I get a lot of energy from the people around me, diversity is one of the things I always seek in the workplace." (28-year-old professional working in public relations)
 • Candidates were attracted to companies that created a sense of pride; being proud of being able to make a real impact through their company's purpose positioning.
 "I always ask myself, how is the world a better place, how did the society improve after my day spent at work?" (33-year-old communications expert)
 "Whenever I joined a new employer, I looked at the prospects of making a difference through my work there. A company's purpose and mission influenced my decision right from the start, I would not even apply for a job in a company I did not believe in." (29-year-old internal communications professional working in sustainability)
• Companies that offered a dynamic culture or dynamic environment, where business challenges manifested into challenging career opportunities were attractive – the ability to experiment, and to grow broadly, not per se in one field or discipline alone.
"What attracts me in an employer? A challenging environment, meeting new people, getting that new energy, exploring various topics in a dynamic organisation, with flexible, open minded colleagues." (28-yearold internal communications professional working in technology)
 • There was an apparent split – those who wanted to be 'highly skilled' versus those who wanted to develop into managers. All saw that the investment the company made into their personal goals was critical in their decision to stay with their current employer.
"Now I am thinking of diversifying – not to lose interest, to gain new experiences; I am not planning on working in internal communications for the next 20 years." (29-yearold internal communications professional)
 "I want to be skilful and enjoy my job, being a manager is not my ambition." (29-year-old internal communications professional)
What kind of management style is best suited for millennials?
While the business conversation is still largely around millennial talent acquisition, the reality is that millennials are already taking on management positions. The challenge is now shifting towards preparing and enabling them to become the future leaders.
A PWC study from 2011, Millennials at Work – Reshaping the Workplace, showed that career progression is the top priority for millennials who expect to rise rapidly through an organisation, with 52 per cent saying that this was the main attraction in an employer. Corroborating this is Addison Group's Annual Workplace Survey of 2016, which shows a great enthusiasm for occupying management positions amongst millennials, with 67 per cent wanting to be a manager.
Again, this brings us back to training: formal training should be top of the list, but informal learning and development, such as mentoring and coaching, should also be included.
As organisational structures change, so do the necessary management styles. Change is the norm, so ambiguity is the new reality. This ambiguity is mainly around the way we work rather than the goals that businesses are trying to achieve. New leadership styles are evolving to better suit this reality, with a greater focus on agility, collaboration and coaching.
According to an Intelligence Group study, Entrepreneur (2016), 79 per cent of millennials want their bosses to serve as coach or mentor, rather than a hands-off supervisor. The focus is on organisational leaders and line managers, and their management styles: they should be actively encouraged to adopt a mentoring and coaching style in supporting high potentials in becoming future leaders.
Guiding their growth, the onus IS on them to build millennials' leadership skills in areas such as communication, relationship building and self-awareness.
 Speaking to our millennial candidates, we found that having a good relationship with their managers, feeling supported and mentored are crucial elements that impact their happiness in the workplace:
 "Managers should learn to be mentors - it's about being a sparring partner, helping, but also about picking up on your high potentials' best abilities and talents and working together to develop them." (31-year-old learning and development consultant)
"The way you communicate with your line manager makes or breaks your relationship with your employer and impacts on your decision to stay or go." (29-year-old internal communications professional working in sustainability)
Increasingly, leaders are being measured by their ability to attract, hire, retain and engage talent. As future leaders, millennials themselves will soon be the driving force behind this. Therefore, it is imperative that their own journeys inform their ability to master this critical skill. 
---
Future Leaders Practice – DeVelde International
The most sought-after future leaders are not actively looking; Millennials with the right skills and attitude are scarce and, in some cases, difficult to engage.
In response to this, we have designed a talent solution that incorporates executive search tactics, millennial consultants and our expertise in employer branding. We support our clients in hiring the right high-potential, first time.
Why invest? The value goes beyond the right professional first time, it's also the savings in time and cost of training. With expert search and selection, the result is a highly engaged professional that fits your unique culture, selected for the right personal attributes tailored to delivering your company's goals – now and in the future.
The Future Leaders consultants are tasked to continually build their marketing and communications international network of young talent. Candidates are selected for their academic achievements, great career trajectory, and their intrinsic drivers; ambition, impact, purpose, to name a few.
Our candidates, this exclusive group of high potentials, work with us as we support them through their whole career trajectory, the cradle to the beach, enabling their growth and supporting them in realising their career goals.
The practice completes our total solution proposition - we do not only target executives but also impactful and driven high potentials in our specialist areas, to support our clients' talent needs at all levels.