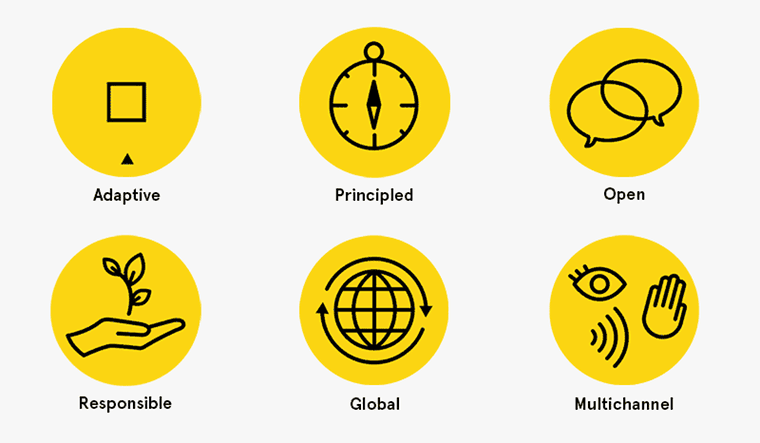 For a brand to remain strong and financially successful they must stay up to date and visionary while still holding true to their brand promise.
This ideal mix of authenticity and adaptability – termed brand agility – arises from a new study from global brand consultancy Landor.
Their Global Agile Brand Study first analysed consumer brand perception date of brands worldwide.  It shows that brands with high agility rankings consistently produce better financial returns than market average.
Of these agile brands the ten strongest globally were selected using further qualitative consumer research with a millennial focus.
Samsung ranked number one on the list, praised for consistent technological innovations that stay true to the brand message of making the world a better place. Direct competitor Apple came in at number seven with recognition of its core brand commitment to simplicity and innovation.
Top ten agile brands:
Samsung
Android
Wikipedia
Google
Dyson
Apple
Youtube
Microsoft
Ikea
Disney
The ten brands all display six agile behaviour traits in different measures. They are adaptive, principled, open, responsible, global and multichannel.
A link to an interactive PDF report can be found here.
Image: Landor