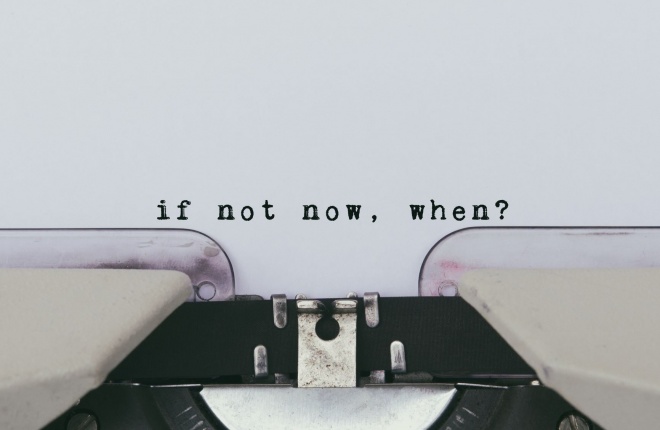 Having worked in communications for over a decade, I must confess that change management has consistently been a challenge and source of fascination.
But why ìs that? 
I work in the energy sector, which has traditionally been heavily regulated and rather slow to change. However,  the present market situation is unprecedented. Rules that existed yesterday are not respected today. The rhythm of work is faster than ever. Companies are starting to focus on their core activities, they make surprising moves on the market, and they try to get their employees to not only keep track of everything that is going on, but to lead the way and be excited about new paradigms. 
But change does not come naturally. So the question arises: what is our role as communicators when it comes to change?
Change management versus change adoption   
In the beginning, when we approach any substantial change process, our first instinct is to try to manage what is happening differently. Communicators are expected to get on board quickly, to understand the rationale behind changes, to find the selling points in the new way of doing things and to articulate them intob messages that reassure, give hope or inspire. The focus should be therefore, on how the change is being 'adopted' versus just  'managed'. 
Not understanding the 'people' side of change inevitably results in missed deadlines, costs running over budget, valuable employees leaving the organisation, and ultimately unsustainable change and project failures. At Schneider Electric, our approach is called Leading Change Adoption and it focuses on people and the cultural side of change, ensuring employees personally adopt the "new way" as business as usual. 
It starts with leadership and communication
The most significant barriers to adopting change are emotional resistance, the pressure of day-to-day job responsibilities, insufficient resources, inadequate planning and incomplete information. Therefore, even incremental change requires purposeful leadership and deliberate communication. 
By asking ourselves questions like "Why are we changing?", "Why would stakeholders want to change?" and "What can inspire them to change?" we can anticipate and prepare our communication approach in a way that speaks to our audience. Never underestimate the importance and impact of having people understand the sense of urgency, a shared need or a vision of success; these can get them on-board much faster than telling them what to do. Our employees are smart, so we should treat them as such; just how we would like to be treated. 
Change preparation requires us to consider all possibilities for the impact of change. The more you anticipate and get ready for different possible outcomes, the fewer surprises that will come your way, forcing you to react on the spot. The best improvisation is prepared improvisation.
Everyone goes through the classical change curve, taking us from endings and the associated denial, realisation and confusion to transitions with their uncertainty and frustration, and finally reaching new beginnings with a sense of commitment and enthusiasm. Allow your stakeholders to go through that process and understand what is happening. Be there for support and to help overcome resistance. 
Change will never stick if it is a one-off activity that employees expect to go away. How will you sustain this change? Is it becoming obvious in the day-to-day activities of employees? Will it become business as usual? Integrating the new ways into the operational reality of your business can make or break your chances of success.  
It is personal 
Now let us talk about people. Change has an impact because it affects people on a personal level. When we talk about a personal transition, we refer to that mental and emotional transformation we experience in order to let go of the old ways and embrace the new. No one enjoys loss. However, it does make room for new beginnings.
Management consultant William Bridges talks about personal transitions that involve a predictable, gradual, three-phase process, by which people let go of how things were in the past and embrace the way things are in the new reality. 
We have all been there. One of the most impactful personal changes I can remember is when we reorganised our communications function, launching a new operating model. I was involved in the set up well in advance, so I had time to manage my own resistance. Still it was not easy: I asked myself questions about my role, about my team's future, and about the success of the change. When I finally got over the initial surprise, the first activity I embarked on was to fully understand the end goal. I focused on making this change my own and on setting up and influencing the way we would get there with our best interests at heart. In addition, we applied what we were preaching to ourselves. The launch was not wholly anticipated, but we were in pretty good shape in terms of mapping out the implications and anticipating reactions. One of the key lessons I received was that change takes time; even when it is clear and it makes sense for you, you need to allow others to go through the process themselves. You cannot rush your stakeholders through their personal transitions, but you can be there to share and support.
Going social 
In June last year, we launched a big change process throughout our organisation by changing our social enterprise network solution. Our company has 140,000 employees, so when we say 'global' we mean global. We believed in the new solution; it was easy to use, intuitive, visually appealing. It had all chances of being successful.
Nevertheless, looking outside our organisation and at our track record, we realised success was not a given. The obvious risk was in terms of adoption. What if employees would not use it?
Our internal communication team had the major responsibility of not only informing our employees worldwide about the upcoming change, but to build up engagement and create a memorable experience for the launch. 
We went for an original concept in our communications strategy, something we had not done before. We wanted to do something different, and different can work… or not. In this case, I am glad to say it did. Our "Don't get left behind" campaign brought exciting call-to-action messages shared with the help of… a dinosaur.
Because no one wants to be a dinosaur when it comes to social networks. So we triggered a want to move forward together towards something better. Exciting new beginnings!
We established a Change Adoption approach, covering the phasing out of the old platform, while ensuring leadership sponsorship for the new, and setting up a champions' network to train, advise and promote. In the extensive preparation phase, we defined our integration strategy, success measurement indicators, change management strategy and local activation, and we involved all relevant stakeholders. Our communications team was equipped with a full package of assets and tools to deploy in their scopes. On top of this, we launched a pilot to get initial feedback, indicative measurements and take decisions in an agile manner before going to the full organisation. All of this was a great help. For the launch, we activated the champions' network, we offered extensive training and leveraged the pilot success stories. We are proud to see that we have an increase in adoption rate, above market average. Moreover, we are not finished. We continue to engage our users and have support groups with enthusiastic champions and users sharing practices across the world. 
To take away… 
Change is not easy. But communicators can help by playing an instrumental role in preparing an organisation, asking the right questions, championing the new ways of working and guiding employees through the journey. So let us all lead the way, support and guide while allowing our stakeholder to take their time to go through the change. Today's volatile market environment is demanding this of us, so do not be left behind. Be the change champion of your organisation..